C's(Si:s)share Osaka University Suita Campus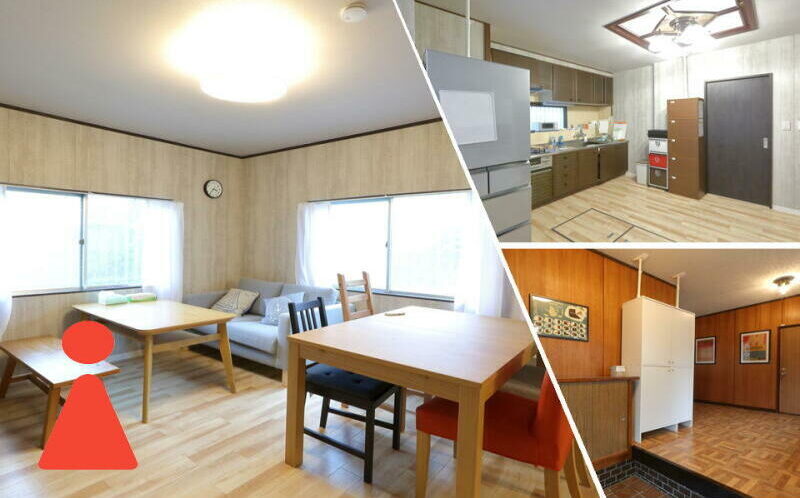 "C's(Si:s)share Suita Osaka University " is, as the name suggests, a share house located near Osaka University's Suita Campus (Faculty of Medicine, Faculty of Engineering), making it an ideal accommodation option for students and international students. It's also approximately a 10-minute bike ride to Ritsumeikan University Ibaraki Campus, providing excellent convenience for commuting. The house is mainly occupied by international students, so it's a great environment for those who want to deepen their international exchange.
Furthermore, shopping facilities necessary for daily life are available nearby, including supermarkets and convenience stores. In terms of access, it's a 16-minute walk to the "Osaka Monorail Koen-Higashiguchi Station" and a 14-minute bus ride to "JR Ibaraki Station". Umeda is within a 35-minute commute by train or bus. The large shopping center (LaLaport EXPOCITY) within walking distance allows you to enjoy a fulfilling weekend with movies, entertainment, and shopping.
The share house is nearly 200 square meters in size, and you can relax on the spacious south-facing roof balcony. Moreover, the Expo Commemoration Park is within walking distance, where you can enjoy hiking, cherry blossom viewing, and jogging on your days off.
In terms of facilities, each private room has a bed, air conditioner, desk, and storage space. The shared area is equipped with a TV, refrigerator, washing machine, dryer, vacuum cleaner, cooking utensils, and tableware. Unusually for a share house, there are also two shared bicycles, and a free bicycle parking area is provided.
Given these amenities, convenient access to Osaka University, and reasonable prices, it's an extremely comfortable share house for students, international students, and commuters. Please feel free to visit us for a tour.
Nearby facilities include: Family Mart (6-minute walk), Maruyasu Supermarket (6-minute walk), and LaLaport EXPOCITY (26-minute walk).
Occupancy conditions: Women only, aged 18-39.
One-time costs: Official commission of 20,000 yen. There is an examination. No guarantor required. No security deposit or key money.
Monthly costs: include Rent, Utility charge of 13,000yen, Payment fee of 800yen, Fire insurance premium of 500 yen. Guarantee charge of 1,000 yen.
Location

Minami Kasugaoka, Ibaragi-city, Osaka
Stations

Osaka University Suita Campus bicycle 10min
Monorail Koen Higashi station 16 min on foot
JR line Ibaragi station bus 14min
Time required to terminal station

Osaka University Suita Campus 10min by bicycle
Ritsumeikan University Ibaraki Campus 11 min by bicycle
Senri Chuo station 30 minutes by train
Osaka(Umeda)station 35 minutes by train and bus
Tenant

Female, no smoking
Capacity

9 people
Shared lounge

1 place
Parking lot

Free
Internet

Wi-fi
Common Furniture & Appliances

table, sofa, wsashing machine, drying machine, kitchen, microwave oven, oven, cooker, tableware
Room Furniture

Bed, dressing desk, air-conditioner, closet, refrigerator, curtain