C's(Si:s)share Tanimachi 7-chome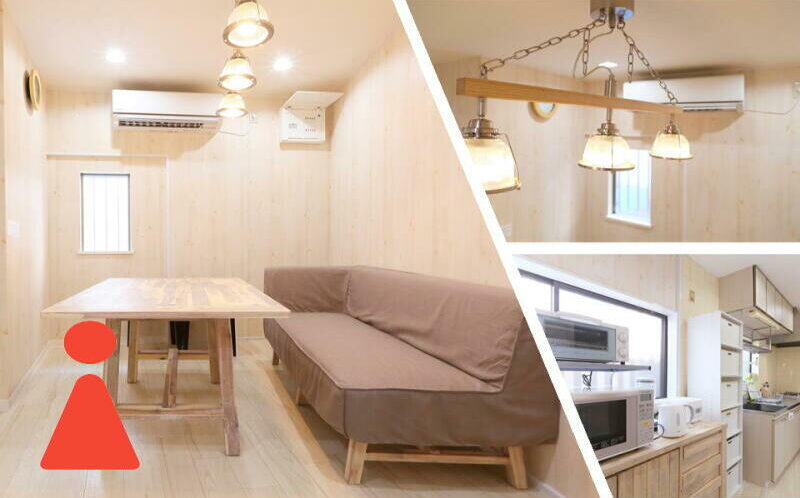 Following the ever popular Tanimachi 6-chome location, we have its sister house!
This 3 story detached sharehouse was newly renovated in 2017. A compact house for a small number of people, it's perfect for anyone who wants to spend their time in Osaka enjoying a mellow lifestyle. Connected to the Tanimachi Line, Nagahori Tsurumi-ryokuchi Line, and the Sennichimae line, you're within 10-15 minutes of Umeda, Namba, Shinsaibashi, and Tennoji! This warm, nostalgic castletown has many temples in the area, and is a 4 minute walk from Karahori Shopping Street, which is lined with cafes and other restaurants. You can also reach Namba or Shinsaibashi by bicycle, so feel free to explore and find a shop where you can spend your days off.
Access
Subway Tanimachi 6-chome Station, 4 min on foot; Subway Tanimachi 9-chome, 7 min on foot, give access to the Tanimachi Line, Nagahori Tsurumi-ryokuchi Line, and Sennichimae Line, through which you can reach Umeda, Namba, and Tennoji.
Fully equipped for shopping!
Supermarkets (Family Super, 3 min on foot; Hankyu Oasis, 5 min on foot; Super Tamade, 8 min on foot). Sumitomo Mitsui Bank, 8 min on foot. Osaka Tanimachi Post Office, 3 min on foot.
For 4 tenants each private room is 7-10 square meters and includes bed, dresser, air conditioner, storage space
Common area includes television, refrigerator, washing machine, dryer, vacuum cleaner, cookware, dishware
When you move in, there is a one time Official commission of 18,000 JPY. Fire insurance is 5,400 yen a year. Move-in interview/background check. Guarantee charge is 1,000 JPY a month.
Location

7chou-me Tanimachi Chuuou-ku Osaka-city
Stations

Subway Tanimachi line / Tsurumiryokuchi line Tanimachi 6chou-me on foot 4min
Subway Tanimachi line / Sennichimae line Tanimachi 9chou-me on foot 6min
Time required to terminal station

Higashiumeda 8 min / Shinsaibashi 3 min
Namba 3 min / Tennoji 3 min
Tenant

Only for Women / No smoking
Capacity

4 people
Bicycle Parking lot

Free (parking space in front of the entrance.)
Internet

Wireless LAN Wifi
Common Furniture & Appliances

Table, Sofa, Washing machine, Drying machine, Kitchen, Microwave Oven, Toaster, Cooking wares, Tableware
Room Furniture

Bed, Dresser-desk, Air Conditioner, Closet