C's(Si:s)share Tamatsukuri 2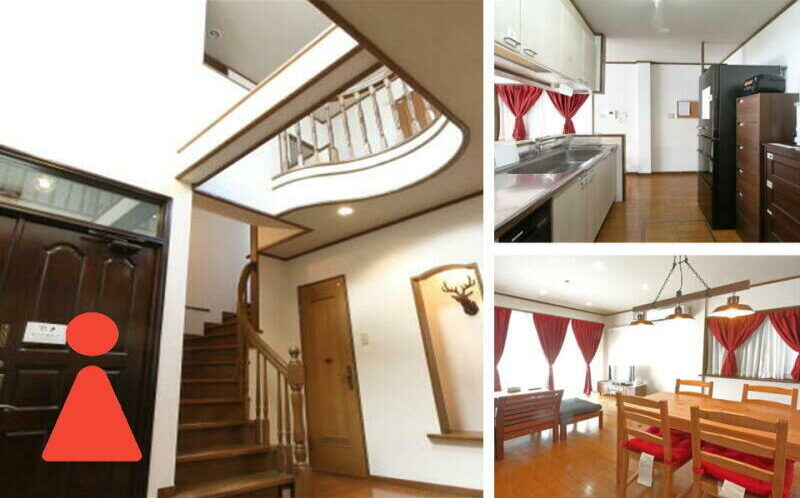 Introducing "C's(Si:s) share Tamatsukuri2", located in the Tamatsukuri-Morinomiya area.
The first surprise of this share house is the beauty of the sunlight pouring down from the large skylight. From this single share house in the city, a sophisticated space unfolds that feels like you're in a "highland resort hotel".
The share house has 8 private rooms in total, featuring designs that allow you to choose according to your lifestyle, such as bright rooms with balconies, rooms that can accommodate two people, and large rooms that are also reasonable. Multiple toilets and bath facilities are installed, making shared living more comfortable.
The location of "C's(Si:s) share Tamatsukuri2" is a 2-minute walk from JR & Subway Tamatsukuri station, and it's also near Morinomiya station, making commuting to Shinsaibashi, Honmachi, Umeda, and Tennoji extremely convenient at 15 to 20 minutes. The area around the station has been extensively renovated, further enhancing convenience.
The Tamatsukuri area also boasts good public safety. Supermarkets and home centers are nearby, making shopping for everyday items easy. Plus, there's an abundance of trendy cafes and gourmet shops.
You can enjoy an intellectual atmosphere with numerous temples and shrines related to Yukimura Sanada, who is featured in a famous historical drama. Despite being near the office district, Tamatsukuri is a lovely town where nature and history are alive. Whether you want to spend quiet time alone or have fun with roommates, the choice is yours.
At "C's(Si:s) share Tamatsukuri2", we look forward to starting your new share house life. Please feel free to inquire. Why not start a new life here in Tamatsukuri? We eagerly await your visit.
Nearby amenities include: Convenience store (7-Eleven – 2 min walk), Supermarkets (KOYO – 7 min walk, Super Tamade – 6 min walk, Life – 6 min walk), Royal Home Center – 4 min walk, Osaka Tamatsukuri Post Office – 2 min walk.
Occupancy conditions: Women only, aged 18-39.
One-time costs: Official commission of 20,000 yen. There is an examination. No guarantor required. No security deposit or key money.
Monthly costs: include Rent, Utility charge of 13,000yen, Payment fee of 800yen, Fire insurance premium of 500 yen. Guarantee charge of 1,000 yen.
Location

Tamatsukuri, Chuo-ward, Osaka-city, Osaka
Stations

Subway Tamatsukuri station 2 min on foot
JR loop line Tamatsukuri station 3 min on foot
Subway Morinomiya station 7 min on foot
Time required to terminal station

Shinsaibashi station 6 minutes by train
Honmachi station 5 minutes by train
Tennoji station 8 minutes by train
Osaka (Umeda) station 13 minutes by train
Tenant

Female, no smoking
Capacity

8 people
Shared lounge

1 place
Bicycle Parking lot

Free, Up to 3
Internet

Wi-fi
Common Furniture & Appliances

table, sofa, wsashing machine, drying machine, kitchen, microwave oven, oven, cooker, tableware
Room Furniture

Bed, dressing desk, air-conditioner, closet, refrigerator, curtain