Share house "C's(Si:s) share"
There are 5 contents of life of "C's(Si:s) share"'s "C".
To live in a Convenience house with design Concept, to Community with your roommates, and to have Comfortable and Cleanliness life.
No matter in Tokyo or Osaka, share house is more and more popular.
Most of the women are not only like fashion but also pay great attention to their living space.
It is hot to live in a great house with other else now.
C's(Si:s) share builds all our house for women to let them live comfortably and safely.
Starting from saying "I am home", "Welcome home", "I am going now", "Have a nice day" to your roommates, having life together and inspiring each other.
Finally, you will feel the roommates just like your family in Japan. Welcome to having such life with us!
Reasons of choosing "C's(Si:s) share"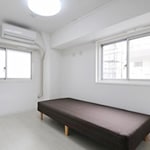 1. With furniture and appliances
The most difficult part of living alone is to purchase furniture and appliances which will cost you a lot. We prepare all of things well for you.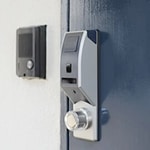 2. Great security
You will have key of your private room, and the key of entrance door is uncopied type.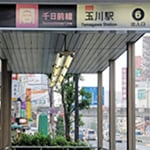 3. Closed to station
House of C's(Si:s) share are all closed to station located in popular area.
All our house will only cost you in 10 minutess to go to station on foot.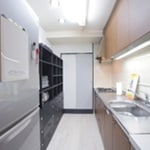 4. Big living room and kitchen
You can enjoy big living room and kitchen which is difficult for you to have when you live in suite.
5. Quite enough sink area and basin area
The toilet, hand basin, bathroom and washing machine are all settle by one set for 5 people. It won't be too crowed while using.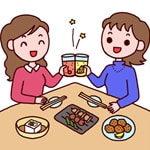 6. Complication like Family
Every house is for 5 to 10 people to live. Complication of members is just like a family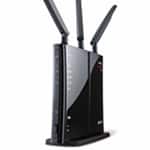 7. Internet
Internet is settled in each house. You do not have too make a contact with Internet service company. It is included in utility charge.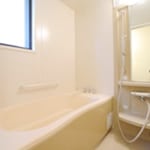 8. With bath tube
The most important time of women is bathing time.
All our house has bath tube. You can enjoy your bath time here.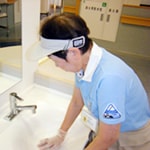 9. Housekeeping service
There is no house-clean duty for you.
Our housekeeping staffs clean the common space once a week.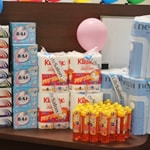 10. Daily necessities
Toilet paper, detergent, garbage bag…etc, they are all included in utility fee.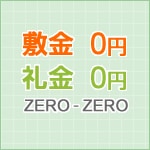 11. No others fee
There is no key money, deposit or agent commission.
But if you have no Japanese joint surety, there 1,000Yen guarantee fee per month.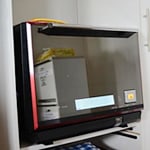 12. Great quality
By standing in women's shoes, house electric etc. are all prepared for you.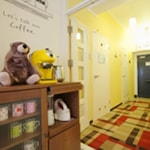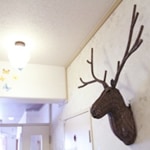 13. Modem house
It is hard to live in studio apartment with modem decoration in Japan, but you enjoy it I our share house!