What's "Sharehouse"?
Why Sharehouse is popular?
In Tokyo,even in Osaka, Sharehouse has become a popular way of living.
As the sharing economy progresses, we are starting to live a comfortable life by sharing more high-quality space by sharing not only fashion and accessories but also living styles.
The Sharehouse is a rental housing with a common space that can be shared apart from each room, and it is supported regardless of whether Japanese or foreigners are able to enjoy "shared" and "exchange" .
There is a large kitchen and some space around the water such as a shower (bathroom), toilet, in addition to a living room where sharemates can communicate with each other in the common space.
Besides, there are some houses with a soundproof room that are capable of playing authentic musical instruments,fitness studios and powder rooms that is difficult to reach in normal living alone.
The size and atmosphere of the house, available facilities are vary depending on the property. Particularly the properties with highly-designed interior and furnished gets popular.
Of course, the livability such as the sunlight and the layout is also important.
Also, paying attention to the community that the share house has, the individual sharehouses, gathered tenants who has common hobbies such as "Music", "Cycling", "Craft" and "Gardening", or support for the IT skill improvement and incubation for the businessperson, support for single mothers or job seekers, are increasing steadily.There are various reasons for those who live in a Sharehouse, such as the people who feel lonely if living alone, people who have to live by themselves, people who want to live with some people in a good time. Since age, sex and nationality are also various, it is popular for people who want to have an intercultural exchanges, and interact with the people of various ages.
There is own private room, there are living room and kitchen to use jointly, so when you want to be alone you can spend in your room, when you feel lonely or when you want to talk with someone, you spend in a living room, so there are many good points to live in a Sharehouse. Also,several people share a house and live, there is one more advantage that the rent is cheaper than living alone.
Even if you live in an apartment alone, separating the living room and bedroom, purchasing large TV sets, dryers and various cooking utensils cost money.
Of course, not only the advantages, there are also disadvantages. Communal life is to live together with many people, so that trouble such as human relations and noise, etc. may happen.
Also, since various ages live together, trouble might be happened because of the difference of thinking.
When you live in a Sharehouse, it is important to know the advantages and disadvantages well and choose the one that suits you.
The advantage of living in a Sharehouse
There are many advantages of living in the Sharehouse not available for living alone, especially for people who want to keep housing cost cheap. Sharehouse is one of the big charm that you can live up to reasonable prices with less initial cost and monthly expenses than regular rental apartments.
In the Sharehouse,there are many cases that utilities costs, internet charges, consumables are included in common service charge, and it is because there is a strong tendency for housing cost to be lower than in the case of renting an apartment or condo. The Sharehouse has become a style where multiple people live in one building. Each private room is of course fully equipped, and space such as living room and kitchen is shared. If you rent an apartment for living alone, you can use the living room etc. exclusively, but you will have to pay the rent, utilities, furniture and home electric appliances by yourself. However, the space need to be occupied is surprisingly small in actual life. There are also many spaces that can be shared like a living room or a kitchen, and it is the charm of the Sharehouse that users can bear the cost for that amount. In addition, because you can live relatively reasonable in the property close to the city center, you can save traveling expenses and time for commuting and schooling.
The advantage of Sharehouse is that you don't need to prepare the furniture and daily necessities much.
In many Sharehouses, bed, kitchen goods, electric appliances etc. are prepared in advance. It is enough if you prepare beddings and personal items that you can live in, so it is ok if you move things that you can live at the minimum from home or apartment you lived before. As for moving work, the person who will live can do by him/herself exept the big items such as furniture, so you can move at the minimum required fee. In some cases some people start living with one trunk.
Exchange with other people at the Sharehouse may make your life enrich. Even if only one person can do various things in everyday life in modern times, it is difficult to make it unless you are conscious of opportunities to build new connection with others. By living a life with almost strangers until you move in, you will be under the necessity to exchange. The ties built up in this way becomes equal or more than that of the family member, and as a result, life becomes enriched. There are things that used the topic of work to trigger the exchange that is appeared in the Sharehouse. While staying at home, a talk just like a different industry exchange meeting will be held. In You will be able to learn the fact that there are people engaged in various jobs in the world and to make use of knowledge in business. Also, concerning the troubles of human relations that everyone has, the sharemate who is not in the involved relationship may become a consultation partner. Sometimes trouble may be solved by knowing countermeasures and values that make scales fall from the eyes.
The disadvantage of living in a Sharehouse
Although living in a Sharehouse has many advantages, there is also the possibility of failing if it begins living only with its disadvantage. Knowing the disadvantage of the Sharehouse securely, if you live in the Sharehouse, we will not meet unnecessary failures. In the first place, there are many people who want to decide whether to actually live in a Sharehouse with the balance of disadvantages and advantages. Here, we will also tell you about the disadvantage of Sharehouse as basic knowledge to comfortably live in Sharehouse.
It can be said that there are cases human relations with share mates are sometimes difficult.
That is the reason to live with other people who were born and raised, so there should be a difference in values.
For example, there are times when the opponent's living sound is noisy and annoy, or it makes the other person irritated by your own living sound. It might be happened that sometimes you forgot and didn't do cleaning duty. We should know that if you can not care about your opponent all the time, you can not live well. At first it might be tiring and feeling tense. But respecting being others is important not only for living well in a Sharehouse but for making our lives enrich.
To avoid to quarrel as much as possible with sharemates, remember to compromise somewhat rather than pushing your own values.
There might be happened some troubles while you live with other people who have different values. However, if you quarrel, it will be hard to make up later. Therefore, it may be necessary to compromise so that quarrel would be avoided. Also it is more important to make a permissible relationship by communicating with sharemates all the time.
What kind of people live in Sharehouse?
In the case of Sharehouses we manage, about 40% of the tenants are foreigners, and about 60% are Japanese. Of course 100% of the tenants are women because ours are only for women.
Currently it is said that there are approximately 20,000 to 30,000 properties as Sharehouse in Japan. Many of those who live in Sharehouse are single working adults. As a generation, late 20's – early 30's are majority.
In our "C's share", there seem to be many people who moved in with four motives.
1. Foreigners visit Japan for the purpose of working holiday, study abroad, internship etc. Many of them are interested in Japanese culture and life, many have studied Japanese in their home country, many want to live and exchange with Japanese people in Sharehouse.
2.Some are from the other regions to Osaka and looking for new possibilities. There are some people who lived in Osaka when they were student, but they are anxious about living alone in a place they don't know so it seems that they will move into Sharehouse.
3. Some used to live alone in a rental apartment, but they became to want to live with someone in a Sharehouse because they felt anxious about living alone.
4.Some used to live in a parents home around of Osaka, they happened to think to become independent from their parents in the late half of 20's, who would like to live in a Sharehouse. To start living alone for the first time, it costs a lot of money for initial costs and household goods. It seems that they choose a Sharehouse to save it, and also they expect to learn how to live from share mates.
There seems to be a lot of people feel the advantage strongly, such as the exchange with sharemates in a house, the initial expenses and the monthly housing expenses are reasonable even if their motives are various.
Becoming a diversified way of working, young people seeking a rational and simple way of life, with the help of late marriage in recent years, intending to live a smarter and more fulfill lifestyle can be said to be a natural flow.
Tips to be careful of choosing Sharehouse
It seems that there are many people who choose Sharehouse just because the rent is cheap. We will introduce the tips for selecting a Sharehouse so that people who live in a Sharehouse for the first time will not fail.
First of all, it is important to find a reliable management company.
The Sharehouse has been well-known and generalized as the one option of choosing a room, but there are malicious management companies, so it is necessary to pay attention to the following points. Let's see the three points to be careful first.
1.Whether there is a proper house rule or contract.
2.Whether the response of the inquiry is fast,and whether they deal with when there is a problem.
3.Whether they regularly visit the houses.
You should check about 1. Prohibited acts (accommodation of friends and visits of opposite sex), monthly payments (expenses incurred other than rent, what is included in utility charge), use of shared facilities (paid or free, available time) .Whether there is a firm house rule on living in Sharehouse is very important.
The response speed of 2. is also very important. For example, in case of trouble such as water leakage or breakdown of household appliances, you will contact the managing company, but it may take time to recover without being contacted at all. You need to firmly check from the first inquiry.
About 3.,in Share house where you live with others, small problems are inherent. If you are a management company that regularly visits not only confirming such as buildings but also human relations between sharemates, you can prevent it in advance before problems occur. It would be relieved if communication is frequently taken day by day. You need to pay attention to the management company, leaving to the tenants and let the personal things in common space, leave the common space not cleaned at all.
Next, find a trustworthy management company, and find a Sharehouse suits your needs. Unlike the rented apartments, Sharehouse can not be easily picked up, how many minutes from the station on foot, room size, equipment, rent etc. In a Sharehouse with various concepts and features for each management company, finding the one that matches your needs will be a hard work.
Budget? Location? The size of the room or sunshine? The facilities are substantial? What kind of people live? All the best is to find a suitable Sharehouse, but it is difficult to find the perfect one you desire. Therefore, it is very meaningful to select sharehouse in advance by setting your priority among various factors.
Reason for choosing Sharehouse"C's Share
C's (Si: s) share is specialized to only women and offers life with "affluent and security" for women.
Five "C".
・Concept: Lovely interior design and facilities
・Community: Living with an exchange
・Comfortable: A comfortable living space
・Cleanliness: Beautiful living environment always
・Convenience: Convenient facilities selected by women's perspective
C's (Si: s) share aims to become Sharehouse that allows sharemates to live together, share each other, and be stimulated together, to be able to become "a second family" where they can say "I'm home" "Welcome back". So, why don't you start living in Sharehouse of C's (Si: s) share?
Reasons of choosing "C's(Si:s) share"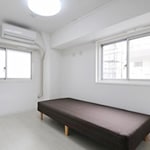 1. With furniture and appliances
The most difficult part of living alone is to purchase furniture and appliances which will cost you a lot. We prepare all of things well for you.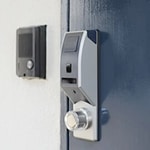 2. Great security
You will have key of your private room, and the key of entrance door is uncopied type.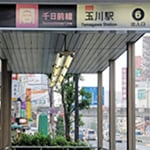 3. Closed to station
House of C's(Si:s) share are all closed to station located in popular area.
All our house will only cost you in 10 minutess to go to station on foot.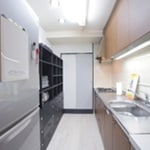 4. Big living room and kitchen
You can enjoy big living room and kitchen which is difficult for you to have when you live in suite.
5. Quite enough sink area and basin area
The toilet, hand basin, bathroom and washing machine are all settle by one set for 5 people. It won't be too crowed while using.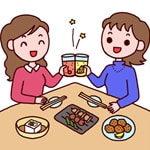 6. Complication like Family
Every house is for 5 to 10 people to live. Complication of members is just like a family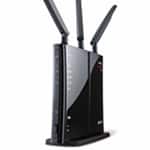 7. Internet
Internet is settled in each house. You do not have too make a contact with Internet service company. It is included in utility charge.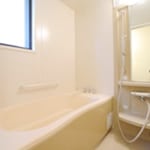 8. With bath tube
The most important time of women is bathing time.
All our house has bath tube. You can enjoy your bath time here.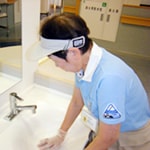 9. Housekeeping service
There is no house-clean duty for you.
Our housekeeping staffs clean the common space once a week.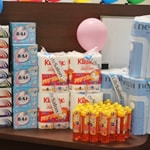 10. Daily necessities
Toilet paper, detergent, garbage bag…etc, they are all included in utility fee.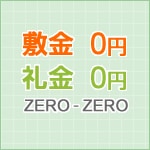 11. No others fee
There is no key money, deposit or agent commission.
But if you have no Japanese joint surety, there 1,000Yen guarantee fee per month.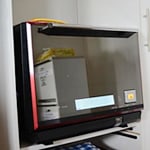 12. Great quality
By standing in women's shoes, house electric etc. are all prepared for you.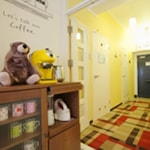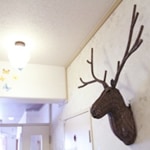 13. Modem house
It is hard to live in studio apartment with modem decoration in Japan, but you enjoy it I our share house!